About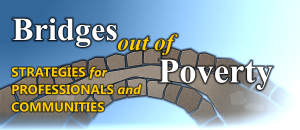 Reducing the social costs of poverty, strengthening the workforce, and building a more prosperous and sustainable community are goals on which most communities agree. aha! Process's Bridges Out of Poverty community support program provides a family of concepts, workshops, and products to help employers, community organizations, social service agencies, and individuals address and reduce poverty in a comprehensive way. Bridges brings people from all sectors and economic classes together to improve job retention rates, build resources, improve outcomes, and support those who are moving out of poverty.
The Bridges Out of Poverty community support program helps communities:
Move individuals from poverty to self-sufficiency
Reduce social costs related to crime, poor health, and welfare
Strengthen educational attainment and job skills
Enhance economic development
Improve on-the-job productivity
Revitalize neighborhoods
Build sustainable communities where everyone can live well
To learn more about Bridges Out of Poverty, visit the aha! Process website here.
Schenectady Bridges
The Bridges Out of Poverty framework has been implemented successfully around the country, transforming communities. The Working Cities Pittsfield Team has looked to the nearest Bridges community to us in Schenectady, New York as a resource and for inspiration. On December 11, a team from Schenectady Bridges spoke with employers, non-profits, agencies, and community members from our area to discuss the vision of a Berkshire Bridges community. Click here to read it about the day.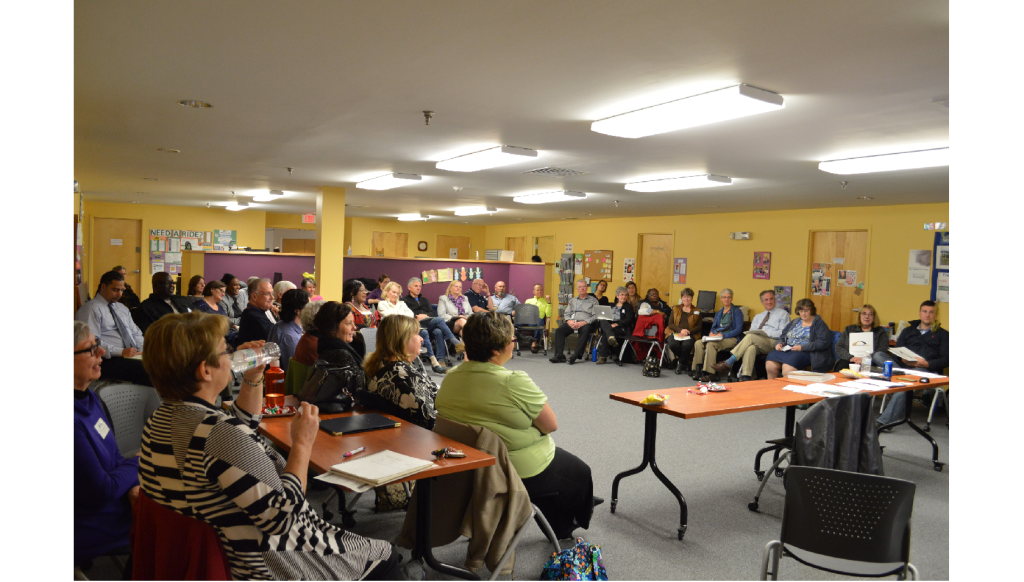 Please visit the Schenectady Bridges website for more information.